Get ready for MIXX Canada 2015: The Digital Community's Iconic Industry Event Is Coming Soon.
This year's MIXX Canada theme is This Digital Life – a celebration of how our lives, our culture and our quality of life have become totally dependent on digital prowess. Digital continues to both remove and add friction to various aspects of our lives, from health to entertainment to communication and beyond.

Along with a host of speakers sharing their expertise, we'll look back at what worked this year and look ahead to see what's next. Plus, new this year we'll have a track on the emerging revolution of wearable tech and an Ontario Electronic Stewardship Ontario Electronic Stewardship station where you can Recycle Your old Electronics and Batteries.
With more inspiration, more entertainment and more networking than ever before, this is the 'can't miss' event of the year if you live in the digital community. Join us at The Carlu on September 24th as we celebrate This Digital Life at MIXX Canada 2015.
Featuring: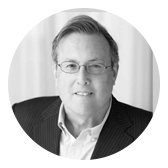 Jeffrey Cole, Director
Center for the Digital Future, USC Annenberg
Bio

Jeffrey Cole has been at the forefront of media and communication technology issues both in the United States and internationally for the past 25 years. An expert in the field of technology and emerging media, Cole serves as an adviser to governments and leading companies around the world as they craft digital strategies. He is Director of the Center for the Digital Future and a Research Professor at the USC Annenberg School.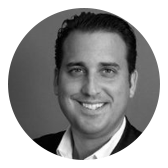 Brian Benedik, VP North America Advertising
Spotify
Bio

Cole founded and directs the World Internet Project, a long-term longitudinal look at the effects of Internet technology conducted in more than 30 countries. He has worked with both the Clinton and George W. Bush White House on media and telecommunications issues and regularly makes presentations across the U.S. and in Europe, Asia, Latin America, the Middle East and Africa.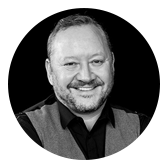 Dermot McCormack, President of Video
AOL
Bio

As the President of Video, Dermot McCormack's vision for AOL is to become the premier destination for video content. While utilizing the force of a new generation of media creators, the goal is to stay innovative while turning AOL into a company that pushes out original and partnered content 365 days a year.
Dermot comes to AOL from Viacom, where he served as the head of Viacom Music & Logo's Connect Content Group. In this role, he lead all non-linear brand properties initiatives for MTV, VH1, CMT and Logo where he created and implemented the vision and strategy for how these culture defining brands maintained leadership in today's hyper connected world. He is a seasoned media executive and innovator with expertise in cross platform content creation, product development, social media, and distribution.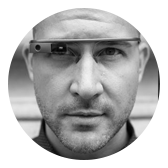 Tom Emrich, Wearable Tech Thinker, Advocate & Advisor: Speaker, Writer, Consultant & Community Builder
We Are Wearables
Bio

As a writer, consultant and community builder, Tom Emrich uses his passion for emerging technologies to act as a catalyst to bring on the future. He founded We Are Wearables, an organization that rallies the tech community together to discover, discuss and demo wearable tech in order to foster adoption and facilitate innovation in this space. We Are Wearables currently has chapters in Toronto, Ottawa and Chicago and is the largest community of its kind in the world. Tom writes regularly about wearables and other emerging technologies for MobileSyrup, BetaKit, Design News and Designers of Things. He also works with startups, and large organizations as an advisor and consultant offering assistance on product development, marketing and organizational strategy.
www.tomemrich.com
www.wearewearables.com
www.twitter.com/TomEmrich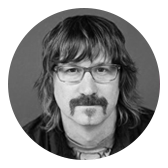 Jared Ficklin, Professor of Information, Operationsand Management
argodesign
Bio

Jared has been designing with technology for over a decade, focusing on innovative or unique interaction models, especially those involving interesting inputs like touch, multi-touch, voice or gesture. His philosophy is "Think by Making, Deliver by Demo" and employs user experience simulation as a method for quickly bringing products to life for clients like HP, Microsoft, AT&T, LG, SanDisk, Motorola and more. He is a futurist and a frog fellow. For many years, Jared directed the SXSW Interactive opening party – also known as the frog party – which served as an outlet for both interactive installations and a collective social experiment. He is also the Co-Director of the Austin Public Skatepark Action Committee and an evangelist for the cable car based mass transport vision known as The Wire. His passion for sound visualization has also led to the honor of being the first to bring live fire onto the TED stage in his talk "Eyes Can Hear".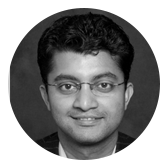 Anindya Ghose, Chief Creative Technologist
Stern School of Business
Bio

Anindya Ghose is a Professor of IT and a Professor of Marketing at New York University's Leonard N. Stern School of Business. He is the Director of the Center for Business Analytics at NYU Stern. He also serves as the Scientific Advisor to 3TI World and to OneVest. He was named by Business Week as one of the "Top 40 Professors Under 40 Worldwide" and by Analytics Week as one the "Top 200 Thought Leaders in Big Data and Business Analytics". He has consulted in various capacities for Berkeley Corporation, CBS, Dataxu, Facebook, NBC Universal, OneVest, Samsung, and 3TI World, and collaborated with Adobe, Alibaba, China Mobile, Google, IBM, Indiegogo, Microsoft, Recobell, Travelocity and many other leading Fortune 500 firms on realizing business value from IT investments and business analytics. He has given more than 200 talks internationally. He is a frequent keynote speaker in executive gatherings and thought leader events globally. His research has received 12 best paper awards and nominations. He is a winner of the NSF CAREER award and has been awarded 14 grants from Google, Microsoft and several other corporations.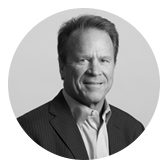 David J. Moore, WPP Digital President,
Xaxis &Chair of the IAB Tech Lab Board of Directors
Bio

David J. Moore is Chairman of Xaxis and President of WPP Digital. In both roles, he seeks to accelerate Xaxis' and WPP Digital's growth worldwide.
Dave has over 35 years of experience in media and technology. He finds new ways of making technologies work for marketers – from the early ad networks to search engine marketing, behavioral targeting, and today's opportunity: big data. He founded and led 24/7 Media's (now Xaxis) growth from start-up to a leader in digital marketing and ad technology. He is a seasoned executive with expertise in all facets of the digital advertising industry. He is a member of the Interactive Advertising Bureau's (IAB's) Board of Directors and Executive Committee. Previously the IAB's Chairman from 2009 to 2011, Dave has been an active member since 2002. He also serves on the boards of DASL and DTSI, which are both joint ventures with Dentsu in Japan and Korea; the Board of Directors of the Advertising Education Foundation (AEF), and on the Board of Directors for Visible Technologies, an industry leading provider of social media monitoring and engagement solutions.
Dave is a triathlete and has run the last 12 NYC Marathons.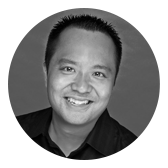 Alfredo Tan, Group Director of Global Marketing Solutions
Facebook
Bio

Alfredo Tan is Group Director of Global Marketing Solutions at Facebook Canada, where he leads a team responsible for strategic marketing relationships with agencies and Fortune 500 companies across Canada. Prior to Facebook, Alfredo was responsible for a broad portfolio as a Senior Director at Yahoo! in charge of leading the Mobile, Business Development and Search Marketing teams. He also managed the Rogers Yahoo! Partnership across media, internet, and wireless.
Alfredo has also worked as Strategic Alliances Director at Sympatico MSN and was responsible for media sales, business development and strategic partnerships. Before entering the exciting world of digital media and the Internet, he worked in enterprise marketing and strategy at Bell Canada where he played a key role in developing and negotiating the Strategic Alliance between Cisco Systems and Bell Canada. He started his career in high tech as a Systems Engineer at Bell Nexxia, consulting for some of Canada's largest financial institutions. Alfredo currently sits on the board of directors of the Interactive Advertising Bureau in Canada.
Previously, Alfredo was a lifestyle coach & personal trainer, holding numerous national certifications. He was also a writer and fitness consultant for a Toronto-based adventure magazine. Alfredo holds a Bachelor's degree in Forensic Science & Biology from the University of Toronto, a Master's degree with a specialization in Information Systems & Technology from McMaster University. He has also completed Executive Programs at the Harvard Business School. Alfredo sits on the Advisory Board at the University of Waterloo and was recently was awarded the Desmond Parker Outstanding Young Alumni Award at the University of Toronto for demonstrated excellence in both professional achievement and community service.

New to IAB Canada Events: downloadable wallpapers!
Available in two sizes (1920×1080 and 1024×768), these wallpapers are a great way to get excited about upcoming IAB events, including MIXX Canada 2015. Download yours now!
Sponsors
Platinum Sponsor

Gold Sponsor
Silver Sponsors
Wifi Sponsor

Cocktail Sponsor

Registration Sponsor

Specialty Sponsor
Partner